We provide an intelligent and disciplined investment approach with portfolios that are designed to achieve a high level of diversification.
Through our models you will gain access to best-in-class active managers from across the globe with exposure to over 10,000 individual holdings, offering institutional level diversification across a variety of asset classes.
We have investment solutions targeting two unique outcomes:
Our

Protect Models

emphasise guarding against capital loss and are optimised to avoid significant drawdowns.
Our

Grow Models

focus on maximising returns across differing levels of risk to align with your life goals.
Each of our models are Risk Target Managed to the Dynamic Planner risk profiles and these risk bands are monitored quarterly to ensure that each model does not stray outside of its risk objective, aimed at giving financial advisers and clients peace of mind.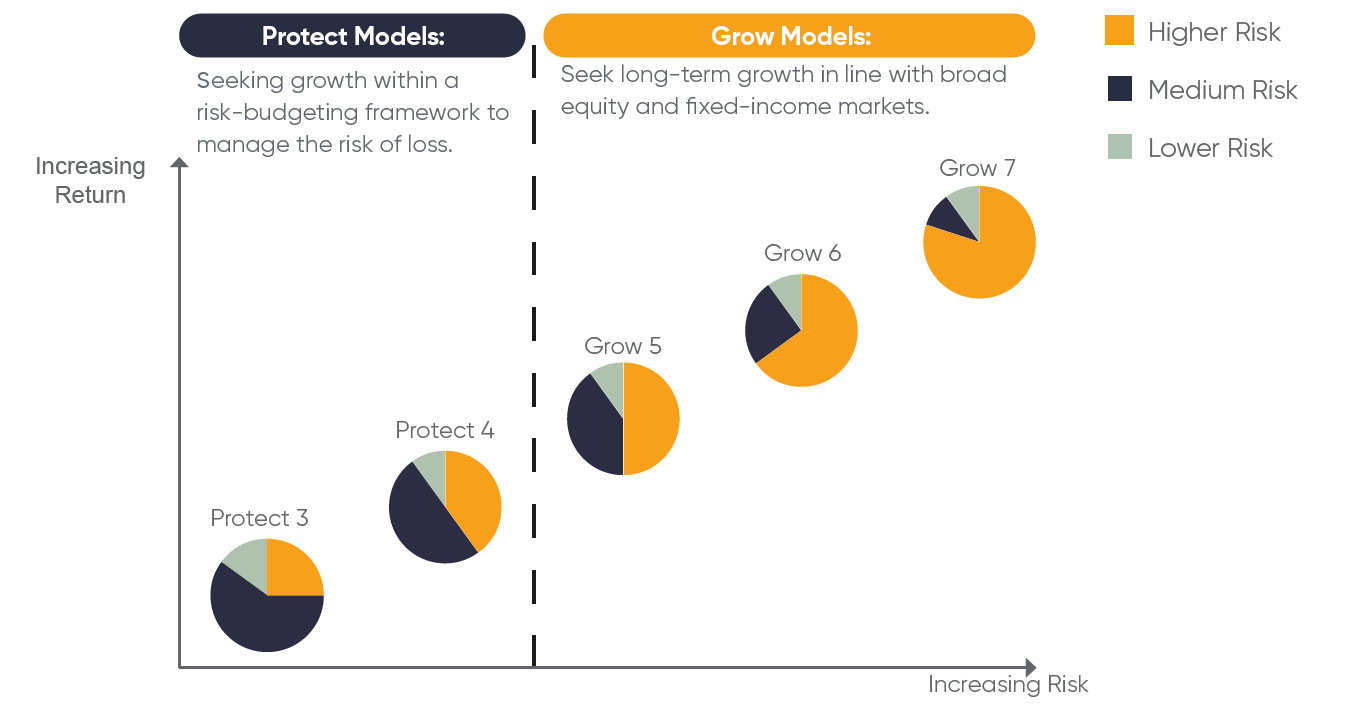 For more information, please speak to your Radiant financial planner.